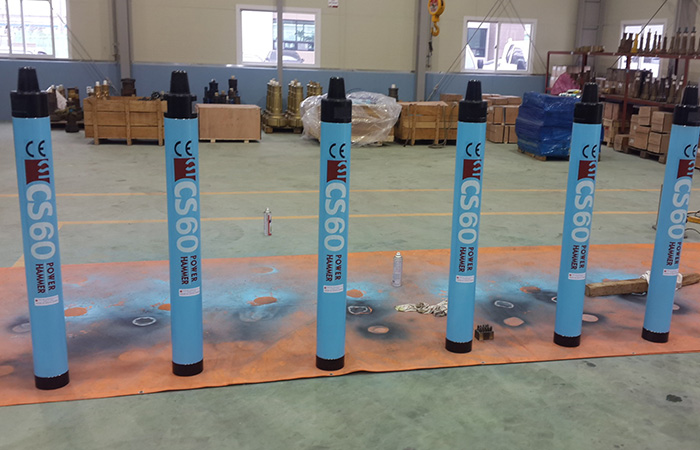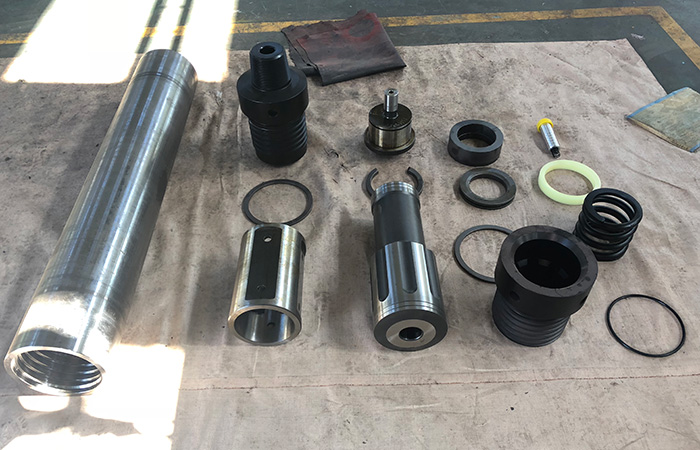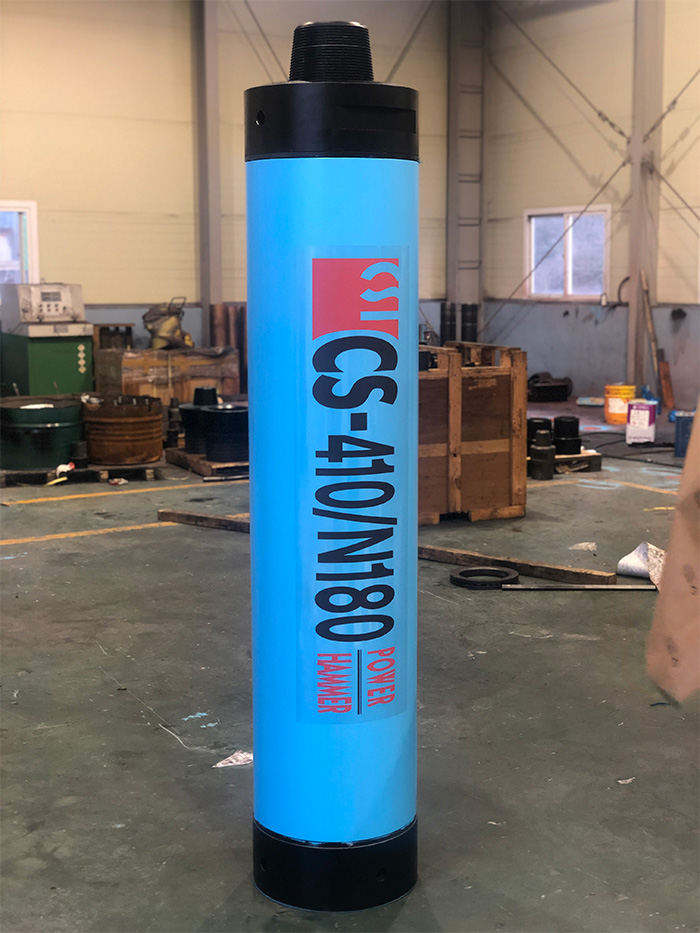 CS Power Hammer is optimized to meet the demand of quick work in the processes of anchoring, quarry job, constructions and water well drilling. And, these days it is also used in geothermal development field widely.
CS Power Hammer Specifications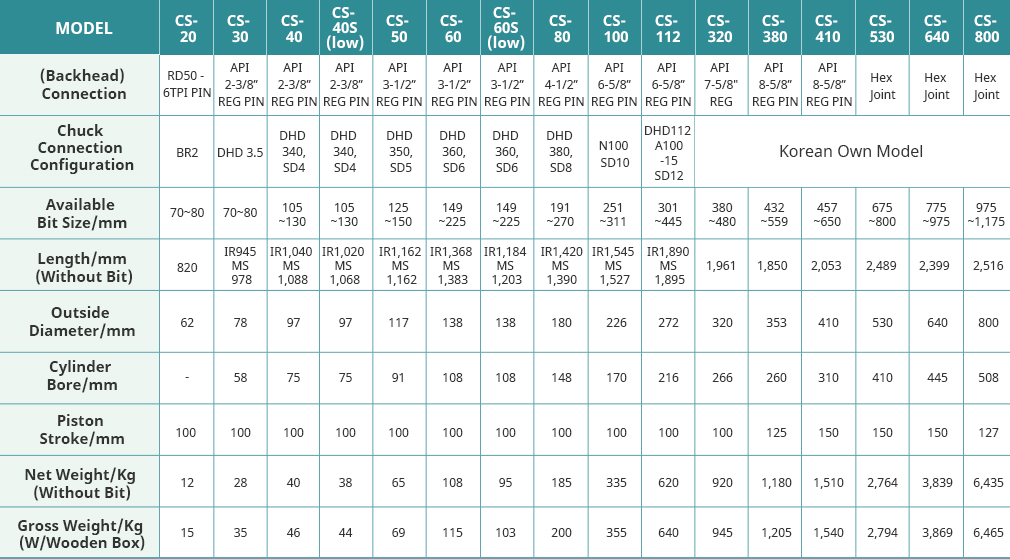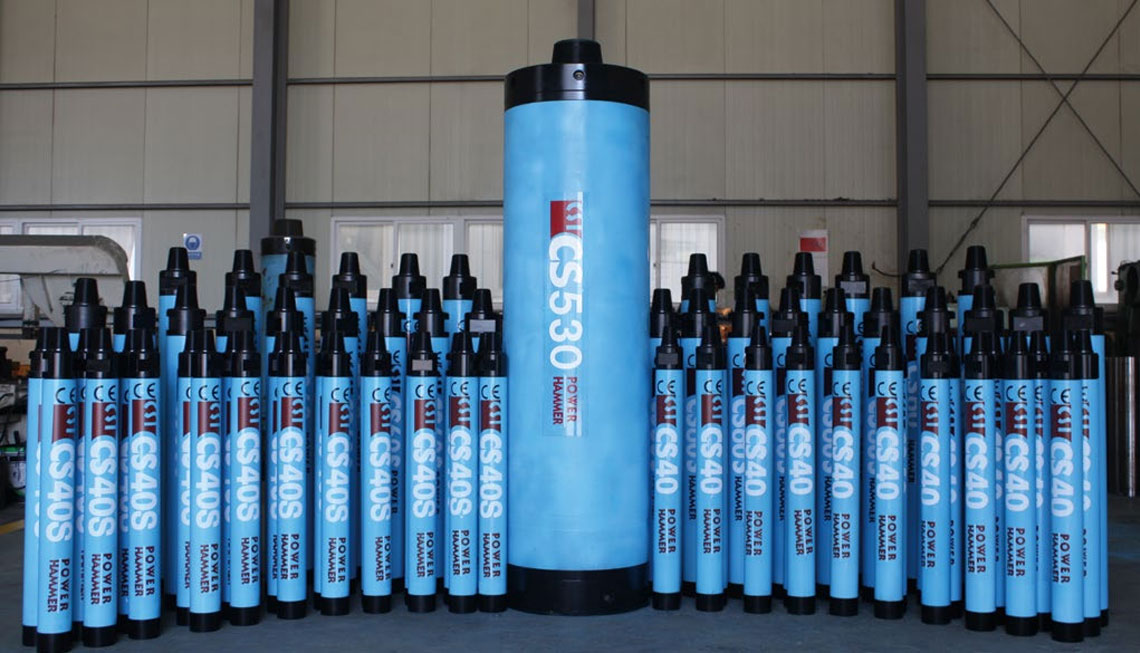 Unique Design from Ingersoll-Rand DHD & Sandvik-Smith Proto Type
Maximum Performance & Minimum Maintenance
Various Models for Different Applications
CS Power Hammer Air Consumptions (at Sea Level)
cfm(m³/min)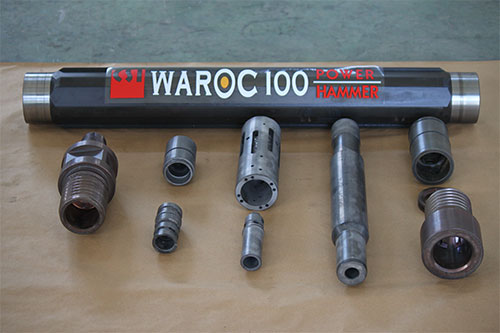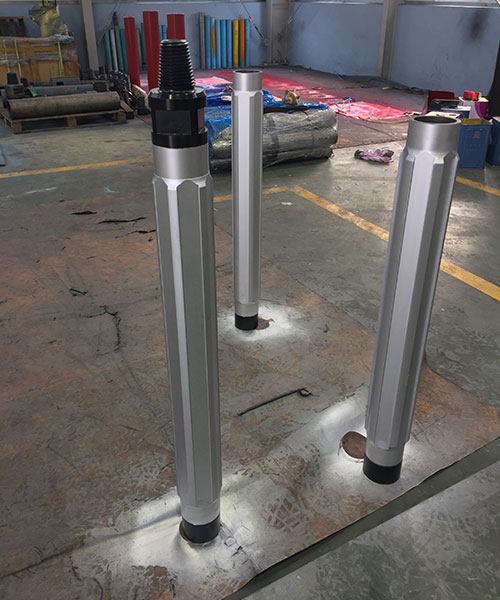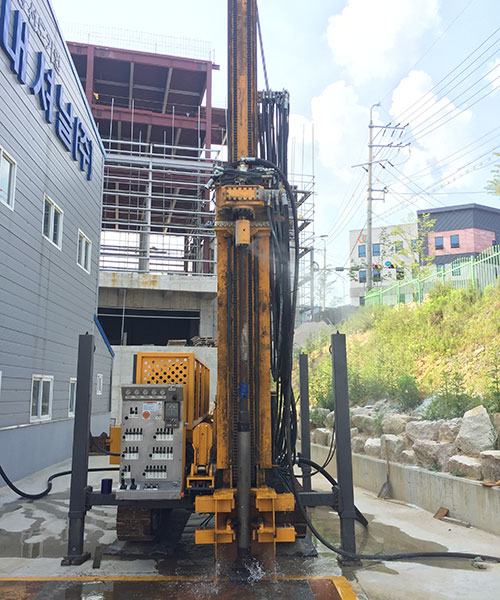 CSI's water hammer is operated by high-pressure water from a water pump instead of high-pressure air from many compressors. So, it can save energy and other resources dramatically.
And, CSI's water hammer is designed to protect environment by using water from recycling system. It also doesn't need lubrication oil for hammering, so there is nothing to worry about water & soil pollution because of oil sludge.
WAROC Series Specifications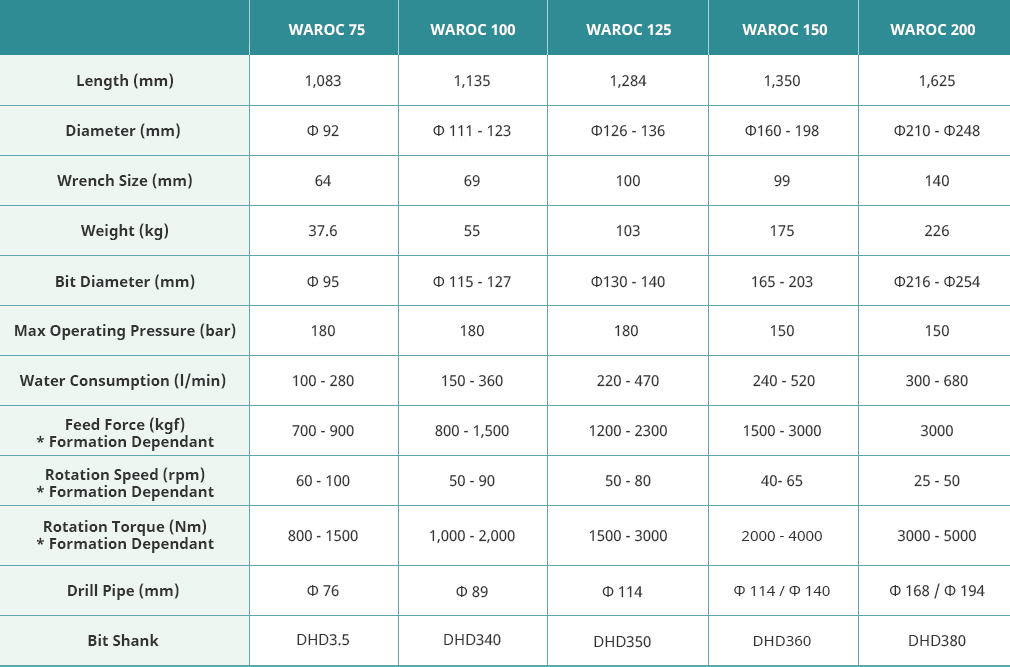 Water Recycling System
Save Energy System
Decrease Air/ Soil/ Noise Pollution System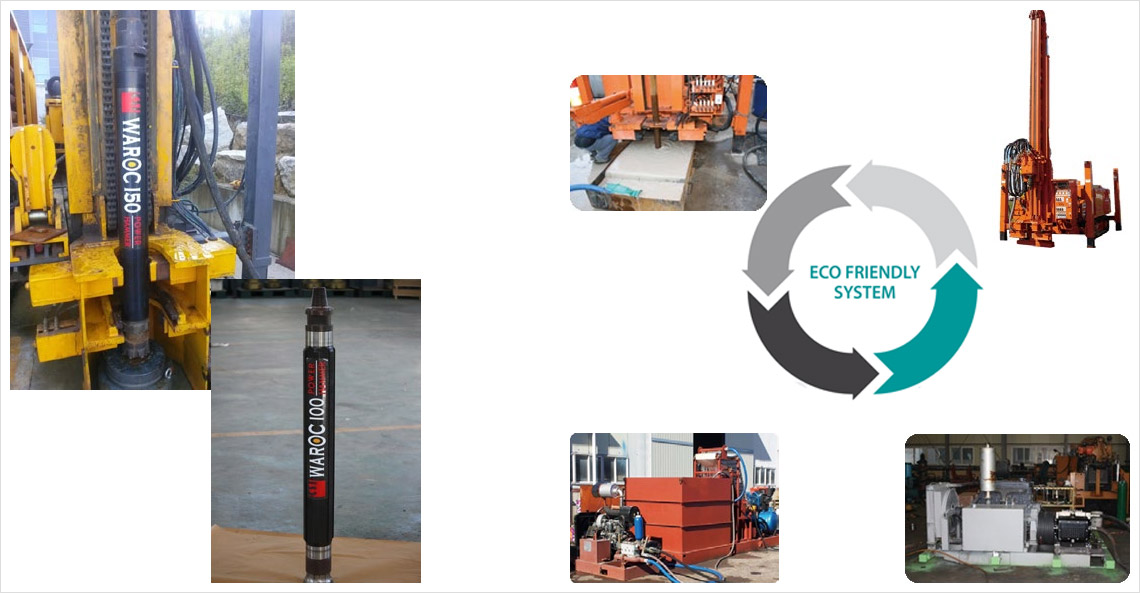 CS Speedrill(Neodrill) Hammer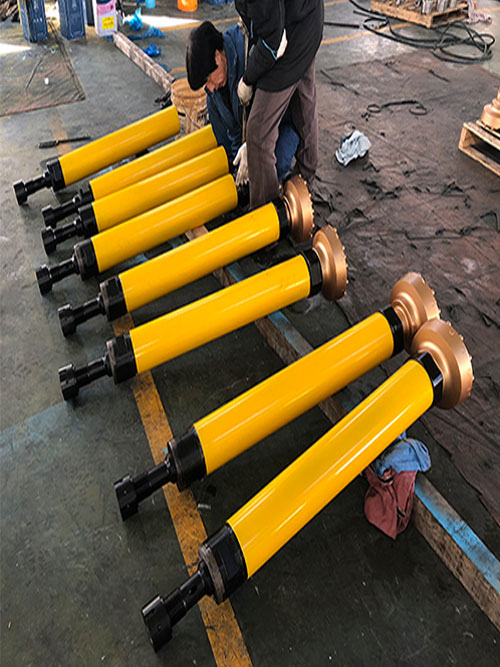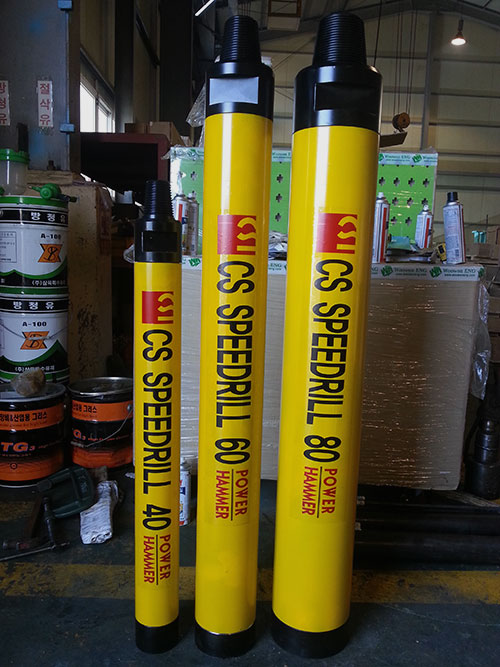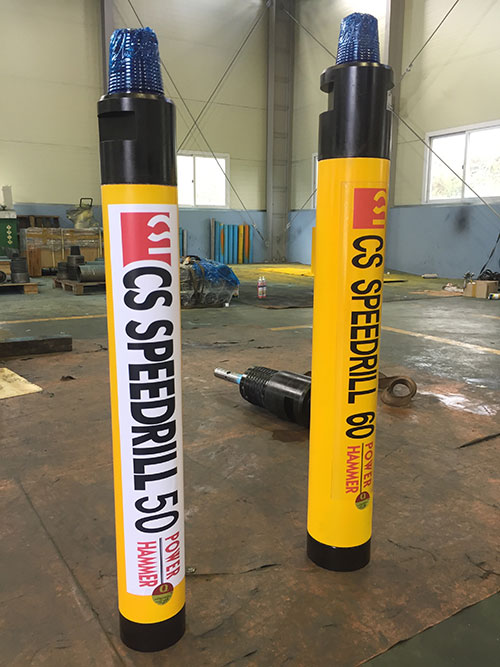 CS Speedrill(Neodrill)is valveless model which is free of footvalve broken during the operation. And piston stroke is increased than standard model, which means striking power is stronger than before.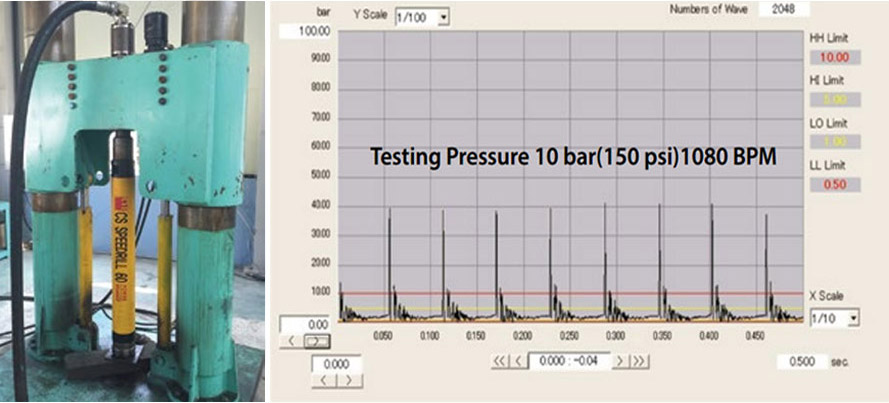 Increase 9% Hitting Power
Increase 12.5% Frequency
Increase 18% Penetration Speed
CS Speedrill(Neodrill) Specifications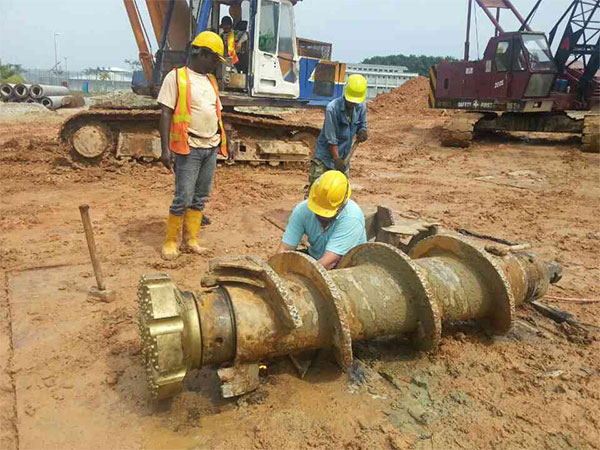 CSI auger hammer is special in that it combines the strong points of pneumatic hammer and auger bit in an effective way. It will be the best choice to bore holes in complex rock strata of weathered, sedimentary, soft and hard rock.
Auger Hammer Specifications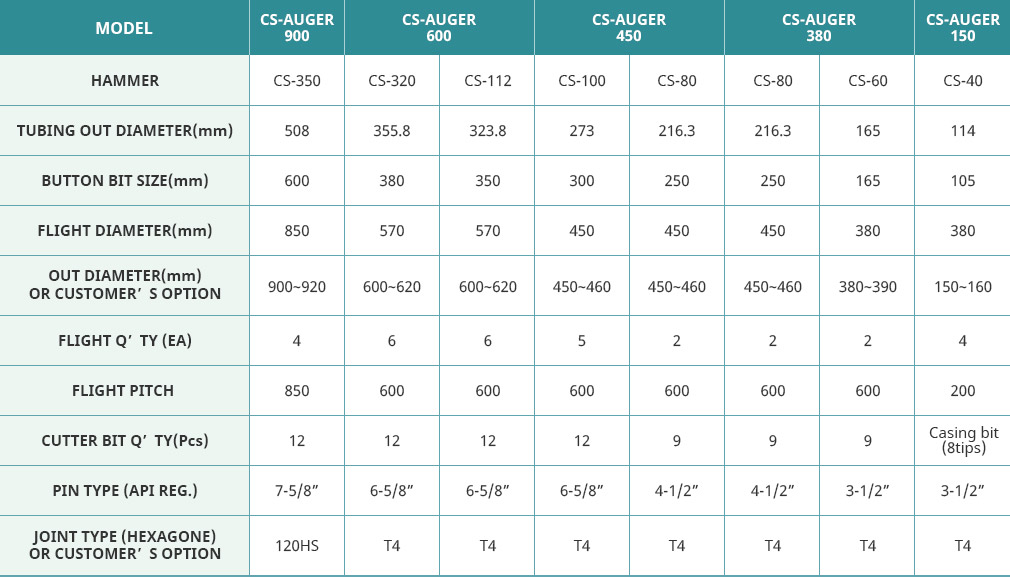 CS Power Hammer is optimized to meet the demand of quick work in the processes of anchoring, quarry job, constructions and water well drilling. And, these days it is also used in geothermal development field widely.

CS Power Hammer Specifications

Unique Design from Ingersoll-Rand DHD & Sandvik-Smith Proto Type
Maximum Performance & Minimum Maintenance
Various Models for Different Applications

CS Power Hammer Air Consumptions (at Sea Level)

cfm(m³/min)

CSI's water hammer is operated by high-pressure water from a water pump instead of high-pressure air from many compressors. So, it can save energy and other resources dramatically.
And, CSI's water hammer is designed to protect environment by using water from recycling system. It also doesn't need lubrication oil for hammering, so there is nothing to worry about water & soil pollution because of oil sludge.

WAROC Series Specifications

Water Recycling System
Save Energy System
Decrease Air/ Soil/ Noise Pollution System

CS Speedrill(Neodrill) Hammer

CS Speedrill(Neodrill)is valveless model which is free of footvalve broken during the operation. And piston stroke is increased than standard model, which means striking power is stronger than before.

Increase 9% Hitting Power
Increase 12.5% Frequency
Increase 18% Penetration Speed

CS Speedrill(Neodrill) Specifications

CSI auger hammer is special in that it combines the strong points of pneumatic hammer and auger bit in an effective way. It will be the best choice to bore holes in complex rock strata of weathered, sedimentary, soft and hard rock.

Auger Hammer Specifications